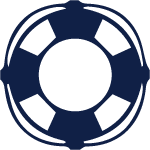 Safety First
SeaWorthy Inspections thoroughly inspects your boat, including all on-board equipment, engine performance, mechanical functionality, and safety equipment efficiency, ensuring all aspects of the boat are safe and compliant.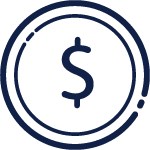 Avoid a bad investment
Purchasing a boat is a huge investment and often a lifelong dream. Avoid making a bad investment based on wrong information. We strive to ensure your boat is in great condition and meets all of your boating requirements.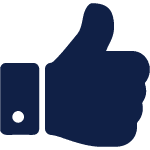 Peace of Mind
With our complete inspection you can rest assured, knowing that you and your family will be safe on the water, and your boat will give you enjoyment for years to come without giving you headaches, and requiring expensive repairs.
BOAT INCLUSIONS
| | |
| --- | --- |
| Hull | Floor/Deck |
| Transom | Electronics/Corrosion Damage |
| Battery | Battery Tie Down Box |
| Fuel Tanks & Restraints | Fuel Lines & Filters |
| Engine Instruments/Dash Lighting | Navigation Lights |
| General Lighting | Wiring & Fuses |
| Windscreen/Wipers | Mooring Ropes/Lines/Cleats |
| Bilge Pump & Float-Switch Operations | Horns |
| Electronic/Radio | Sea Cocks & Valves |
| Doors & Latches | |
MOTOR INCLUSIONS
| | |
| --- | --- |
| Engine Compression Test | Engine Serial Number |
| Engine Condition | Engine Oil Visual |
| Drive Oil Remote Bottle Level | Engine Battery Cables, Switches & Terminals |
| Gearbox Operation | Gear Oil Condition |
| Power Trim Oil | Engine Control Operation |
| Engine Electrical Harness | Charging System |
| Belts | Anode Condition |
| Starting Mechanism | Fuel Filters |
| Trim/Tilt Operation & Indiction | Propellor Condition |
| Engine Mounting Bolts/Anchoring | Visual Inspection For Water Ingress |
| Engine Cooling System/Tell Tale | Battery (Electrolyte) |
| Air Filters & Frame Arresters | |
SAFETY INCLUSIONS
| | |
| --- | --- |
| Life Jackets | Anchor |
| Electric Winch Operation | Oars & Paddles, Bail |
| Flares In Date | Fire Extinguisher (Correct Size) |
| Distress Beacon | |
Additional Inspection Services
TRAILER INCLUSIONS
| | |
| --- | --- |
| Wheels & Wheel Bearings, Tyres | Winch, Cable & Hook |
| Coupling-Ball Weight | Lights |
| Boat Roller/Bunker Condition & Alignment | Safety Chain/Rated Shackles |
| Trailer General Condition | Trailer/Vessel Width |
| Brakes-Mechanical & Electric | |