Whenever going boating, a life jacket or PFD's (Personal Flotation Device) is a crucial and most of the time mandatory item for your safety on the water. There are many types of life jackets out there and to select the right one for your needs, you will need to understand a few aspects and differences between them. In this article, we will talk about why it is important to have life jackets on your boat, the different types of life jackets, how to choose a life jacket and present our top 3 and top 10 list of life jackets or PFD's (Personal Flotation Devices). We will consider the use, cost, fit, features and design to select our best life jackets.

Top 3 life jackets PFD's (Personal Flotation Device)
Our Top 3 picks for the best life jackets PFD's (Personal Flotation Device)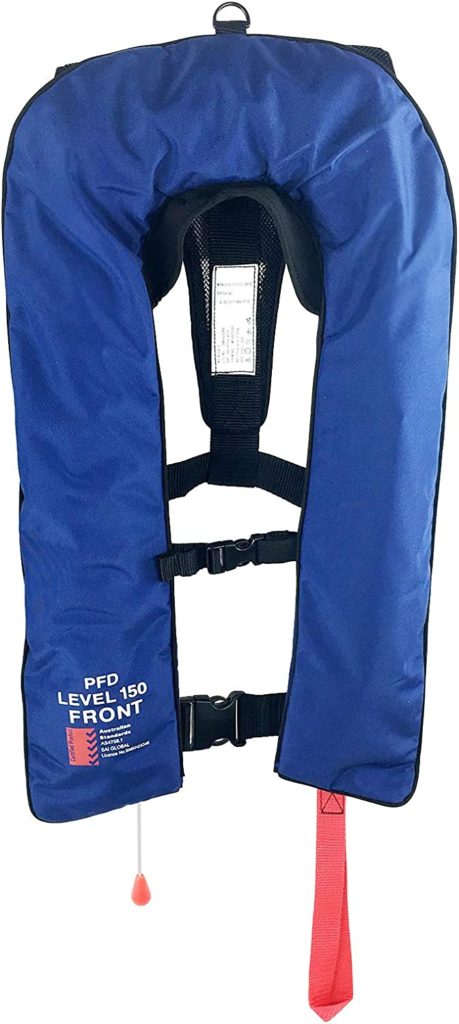 Lightweight Premium Quality, Australian Standards Approved
See product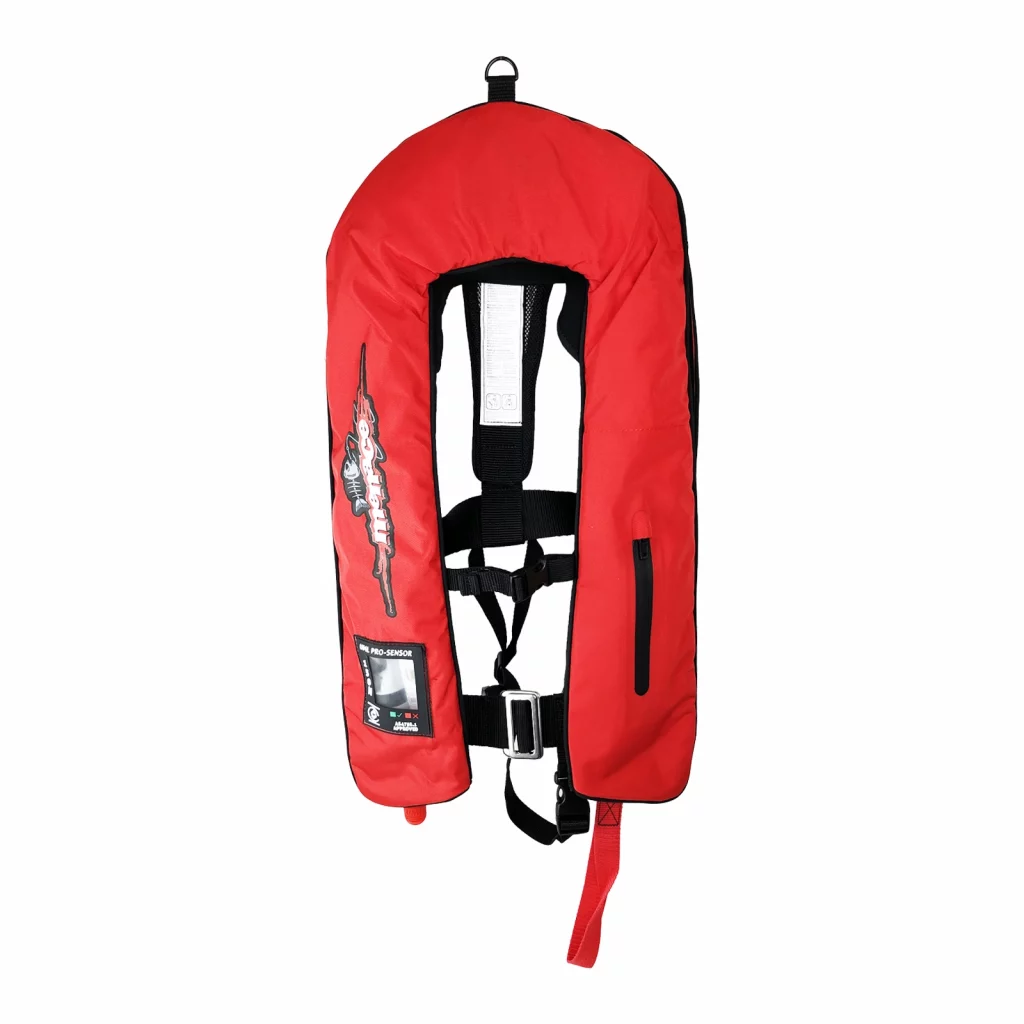 Automatic Inflation Valve, Water Resistant Pocket, Built-in Whistle
See product
Why do I need a life jacket?
Lifejackets are the most important item of safety equipment on any recreational boat. A lifejacket, also known as a Personal Flotation Device (PFD) or buoyancy vest and will keep you and your crew afloat in the water, greatly increasing their chance of survival.A lifejacket will keep a person buoyant, particularly if they've been in the water a long time and physical exhaustion sets in. As it suggests, it could save your life in the case of an emergency, it gives you more time to be rescued. Life jackets are not usually designed for providing warmth in the water and cold water will further reduce survival time in the water.However, ensure it is fitted correctly and maintained appropriately. All Lifejackets or PFDs onboard should adhere to the proper safety standards and regulations in your region. If you fail to carry or wear an approved lifejacket while boating, you could get a costly fine or jeopardise the safety of your crew.
How to choose the right life jacket?
The selection between different types of lifejackets will depend on what activity is being carried out and where. For example, boating vs kayaking or sheltered waters vs open seas.
WHAT TO CONSIDER WHEN BUYING A LIFE JACKET?
Choosing a life jacket for children
When choosing life jackets PFD's for children, be extra careful and ensure all the lifejackets are approved by coast guard and safe to use. Visually examine all the life vests, double-check if the life jackets are fit properly to your young crew and they feel comfortable on them. In Australia, It is compulsory to use a life jacket at all times if you are under 12 years old (from 12 months old and up to, but not including, 12 years old) in an open boat that is less than 4.8m in length and underway.
Best life jackets for kids
Types of life jackets/PFD's (Personal Flotation Device)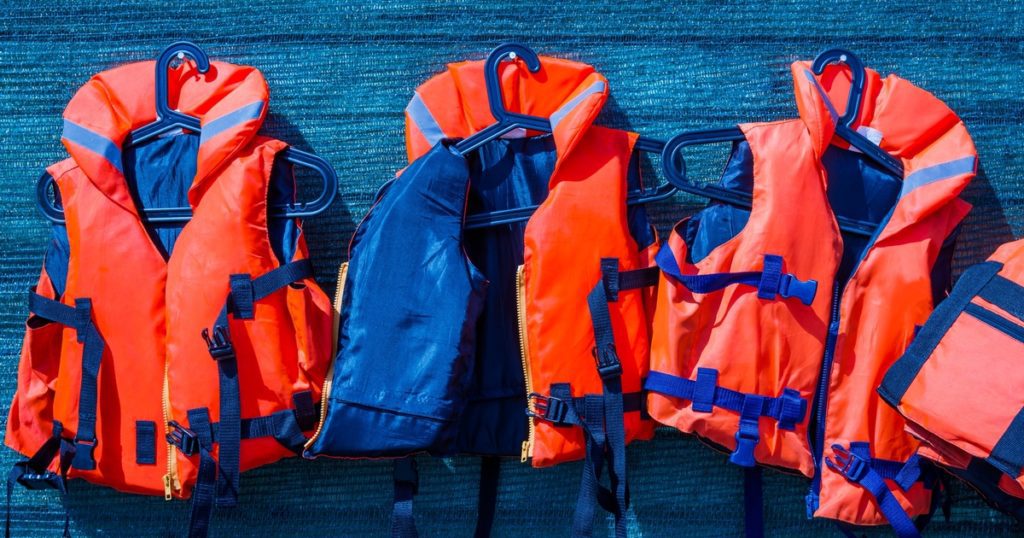 FOAM
Made of buoyant material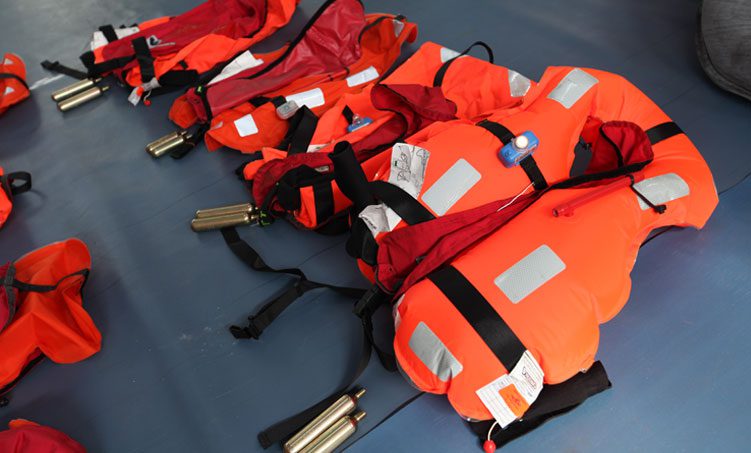 INFLATABLE
Inflate with air
Levels/Types of life jackets
These can be either inflatable or non-inflatable life jackets, and these are all classified based on their intended use and buoyancy levels. Type 1 is also known as Level 100+. Type 2 is also known as Level 50. Type 3 is also known as Level 50S.


Specified buoyancy wet suit, for use in smooth water and only where the user is likely to be in the water for a short time, can be used by skiers or people being towed in smooth waters and also can be used by PWC riders in smooth waters.


Help to keep you afloat but do not have a collar to keep your head above water if you are unconscious. Intended for use by competent swimmers who are close to a bank or shore on smooth waters.


Intended for use in sheltered water and should not be used in rough conditions. Intended for those who may have to wait for rescue. Will roll a person into a face-up position but this may be limited if a person is wearing heavy clothing.


Intended for offshore use in rough weather where high standard performance is required. Will roll an unconscious person into a safe position, with the face-up.


Intended for offshore use and people who are carrying significant weight and require additional buoyancy. Used for those who are wearing heaving protective clothing which can trap air and adversely affect the capacity of the lifejacket.
Top 10 list of life jackets
Rules and Regulations for life jackets use in Australia
The rules and safety regulations relating to the use of lifejackets vary from state to state in Australia, depending on the type of activity you are undertaking, and the age of the participants.It is important that you know and understand these rules and regulations, and wear the appropriate lifejacket for the location you are recreating in. These regulations also extend to the correct maintenance of lifejackets and the standards to which they are manufactured.

RULES AND REGULATIONS BY STATE
LIFEJACKET SAFETY CHECKLIST
Self-checking a lifejacket can be done at any time to ensure the jacket is functioning properly.

Step 1

Check for visible signs of wear and damage. Ensure all fastenings and buckles are in good working order.

Step 2

Following the manufacturer's instructions reveal the inflation system and oral inflation tube. Inflate the bladder using the oral tube and leave it overnight in a room with a constant temperature. If the bladder loses pressure, immediately take the lifejacket to an accredited service agent for further tests. Do not attempt to repair your lifejacket yourself.

Step 3

Use the cap attached to the oral inflation tube to deflate the bladder. Invert the cap and press down on the valve at the top of the oral tube. Do not insert other objects into the top of the tube as they may damage the valve. Roll or press the lifejacket to deflate fully.

Step 4

Remove the CO2 cylinder and inspect it. The cylinder should be intact, with no rust or corrosion. Weigh the cylinder on kitchen or letter scales and ensure its weight corresponds to the minimum gross weight engraved on the cylinder +/– 2g. If the cylinder is rusted, corroded, has been pierced or is not the correct weight it should be replaced immediately. On auto inflation lifejackets also ensure that auto components are armed and in date. Refit the cylinder to the inflation system, tightening it by hand until firm. Do not over tighten.

Step 5

Repack the lifejacket as per its manufacturer's instructions. Ensure the manual inflation toggle is accessible and unlikely to be caught when being worn in general activities.
FREQUENT ASKED QUESTIONS ABOUT LIFE JACKETS
What is the Australian standard for life jackets?
AS4758Anyone boating or planning on setting sail needs to be aware that under the latest Australian Standard on lifejackets, lifejackets must contain the Australian Standards number – AS4758 – printed somewhere on the jacket's label.Boat owners or skippers must give each person onboard information about where safety equipment is kept and clearly sign where lifejackets are stowed. The labels must have the word 'life jacket' in red text on a white background or white text on a red background. Lifejackets must comply and display information about which Australian Standard (AS) they were manufactured.The current standard is AS 4758, which has replaced AS 1512-1996, AS 1499-1996 and AS 2260-1996. Lifejackets that comply with old standards (AS 1512, AS 1499 or AS2260) can only be used if a ship was equipped with them prior to 1 September 2016 and are within their serviceable life
When should you wear a life jacket in Australia?
A lifejacket should be worn by everyone in open water environments when:
Boating, jet skiing or sailing

Using watercraft such as canoes, kayaks, paddle boards
Fishing, including rock fishing
It is important that lifejackets are worn by all participants on a boat or vessel at all times in accordance with current regulations. If an accident happens, a lifejacket is of no use if is stowed away.