Anyone who has taken the plunge and become a boat owner knows how important maintenance is to the reliability and life span of your vessel. The water can take its toll, and even boats that are moored for long periods of time can still experience deterioration, corrosion and other issues when not properly cared for. Considering this, many maintenance tasks still get neglected or overlooked in routine engine, hull and general safety checks, which can build up into major issues over time and hit you out on the water when you least expect it. That's why Seaworthy Inspections exists.
With over 60 years of boating industry experience, Seaworthy Inspections have identified crucial inspection items missed during regular annual services. To rectify this, our company has created a thorough method of improving boat safety and reliability in the form of boat condition reports. These reports take a more comprehensive approach to the necessity of regular boat checks, covering each individual area of your boat and providing you with a good insight into the true condition of your boat. This provides you with a much needed awareness of any defects or maintenance items that need to be performed before your next boating adventure.
With that said, many boat owners who contact us often are enquiring as to what goes into a pre-purchase boat inspection or a boat condition report and what to expect in a detailed report. Today, we are going to go over the boat condition report checklist and what we look at when assessing your vessel's seaworthiness.
Structural and Operational Checks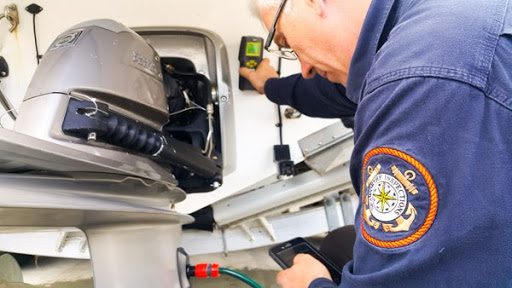 Whilst boats seem relatively simple, there are a variety of items that can deteriorate, get damaged or simply wear out. The environment your boat is used in, stored, moored and maintained will definitely impact the boat's condition and which items may need attention.
Here is a list of items that should be checked regularly and are included in our boat condition report:
The hull externally and internally – we look for cracks, dings, holes, leaking skin fittings, soft transom, corrosion, broken fittings

Electrical system including wiring and terminal connections to equipment – we look for damage to sheathing, corrosion and damage to connectors

Fuses or circuit breakers

Your battery condition, cabling, clamps, connections and security of mountings

Operation of navigational lighting and cabin/cockpit lighting

Electronics, marine radios for correct functionality and antennas for deterioration

Engine instruments for correct operation such as tachometer, temperature etc

Compass operation

Bilge pump functionality, seacocks, valves and any other pumps onboard

Scuppers are checked for deterioration
All these items are an integral part of our boat condition report and are only a part of our comprehensive checklist and report.

Engine Checks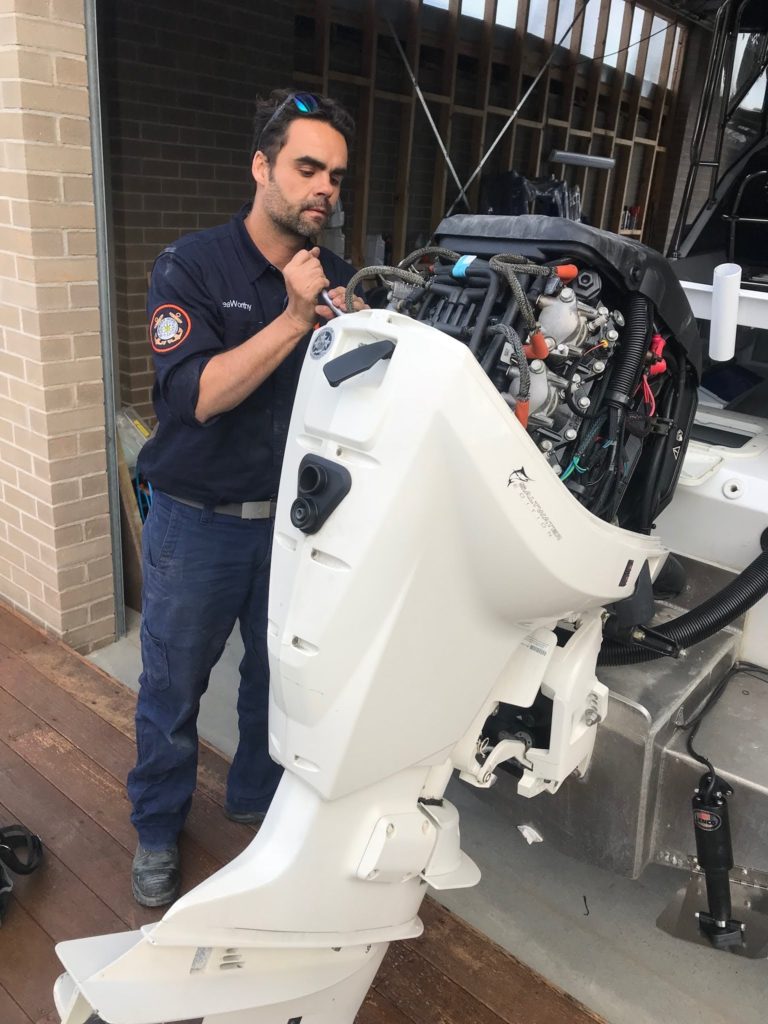 In most cases, an annual service will primarily focus on the engine, without applying adequate focus on the other important systems of the vessel. Whilst we believe that every part of the boat is important to check in detail, the condition of your engine is one of the key components that should be inspected regularly. If neglected, an engine failure can leave you stranded at sea and quite possibly in a dangerous situation for you and your passengers.

Our inspections check the functionality of the engine including the starting and electrical system, the shifting and throttle mechanisms as well as a detailed visual inspection of the oil levels, seals, filters, cooling system operation, propeller, charging system and importantly, the batteries.

There is no substitute for regular maintenance and servicing of your engine and must be performed by a qualified marine mechanic. See Boating Industry Australia members directory for marine mechanical services in your area.
Your Safety Equipment
Once the main areas of the boat and engine have been thoroughly assessed, the next part of your boat condition report focuses on your safety gear and equipment. In the event of an emergency, your safety equipment can be a lifesaver, so it is vital that it is in good condition and ready to function should you need to use it.
From your life jackets, flares and fire extinguishers, Seaworthy Inspections check that everything is in-date, undamaged and in working order and fully operational in case of emergency. Your anchor, rope and chain is part of your safety gear and should be checked regularly for corrosion or damage. If your boat has an electric winch, we check that the switch and winch operate correctly.
The trailer has the important job of transporting your pride and joy to the ramp and home again and is often neglected. We offer an add-on service to test and check all aspects of your trailer including the brake system, wheel bearings, tyres, suspension and lighting. Although this isn't a standard part of our boat condition report checklist, it is an excellent idea to get your trailer checked at the same time as we inspect your boat.
We take seaworthiness very seriously with safety and reliability at the top of the list. Our goal is to give you peace of mind when taking your boat out on the water with family and friends.
Whilst this general introduction is not a comprehensive list of everything we do when compiling a boat condition report, it should give you a solid overview, highlighting the importance of our services.
For more information on Seaworthy inspection's services and boat care/ownership techniques, stay up-to-date with our boating blog. Alternatively, if you're ready to get your Seaworthy Inspection and boat condition report, contact us today to book an appointment.